At Providence South Animal Hospital, our veterinarians perform soft tissue surgical procedures for cats and dogs in Waxhaw. 
Soft Tissue Surgical Procedures
Soft tissue surgery includes most surgical procedures that are not considered orthopedic surgery.
At Providence South Animal Hospital, we provide soft tissue surgies for dogs and cats suffering from ear, nose and throat disorders, as well as cardiothoracic, hepatic, gastrointestinal, urogenital, skin and oncological disorders.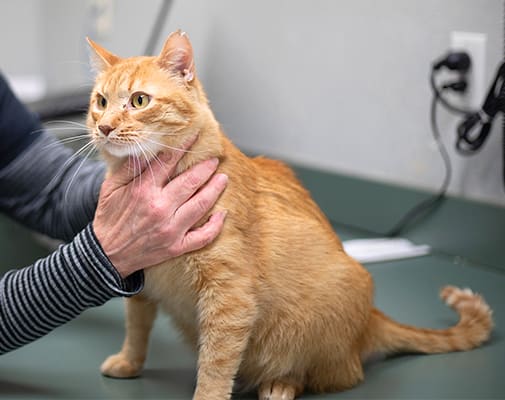 Common Urgent Soft Tissue Procedures
Skin lacerations or abscess
Malignant skin tumors
Intestinal obstruction from a foreign body
Internal bleeding
Bladder stones/urethral blockages
Spleen cancer
Soft Tissues Surgery: What to Expect
Soft tissue surgeries are performed in cases where less invasive treatment options have proven insufficient to treat the health problems that a pet is experiencing.
With substantial experience in emergency and routine procedures, our vets can treat a wide range of congenital defects or acquired conditions with surgery. We strive to make your pet's surgical procedure comfortable and stress-free for you and your pet.
We'll talk you through each step of the process, including preparation and proper post-operative care, and ensure that you have all the details you need to make the right choices for your pet.